Products
>
$ 5,235.00
FERI Diana - Choker
Product Number:
FSN4051
Click on the Reviews tab below to Rate/Review this item.
This stunning silver choker is part of the startling FERI Bridal Lines. This spectacular FERI masterpiece is set with thousands of AAA white Cubic Zirconia finished to perfection in 0.1 micron of natural rhodium; exclusive only to FERI designer lines. Glamorize your wedding dress on your special day with FERI special bridal jewelry. Matching earrings & bracelet are also available. Dimension:�13.5"�x�2"
Invest with confidence in the FERI Fine Silver series.
---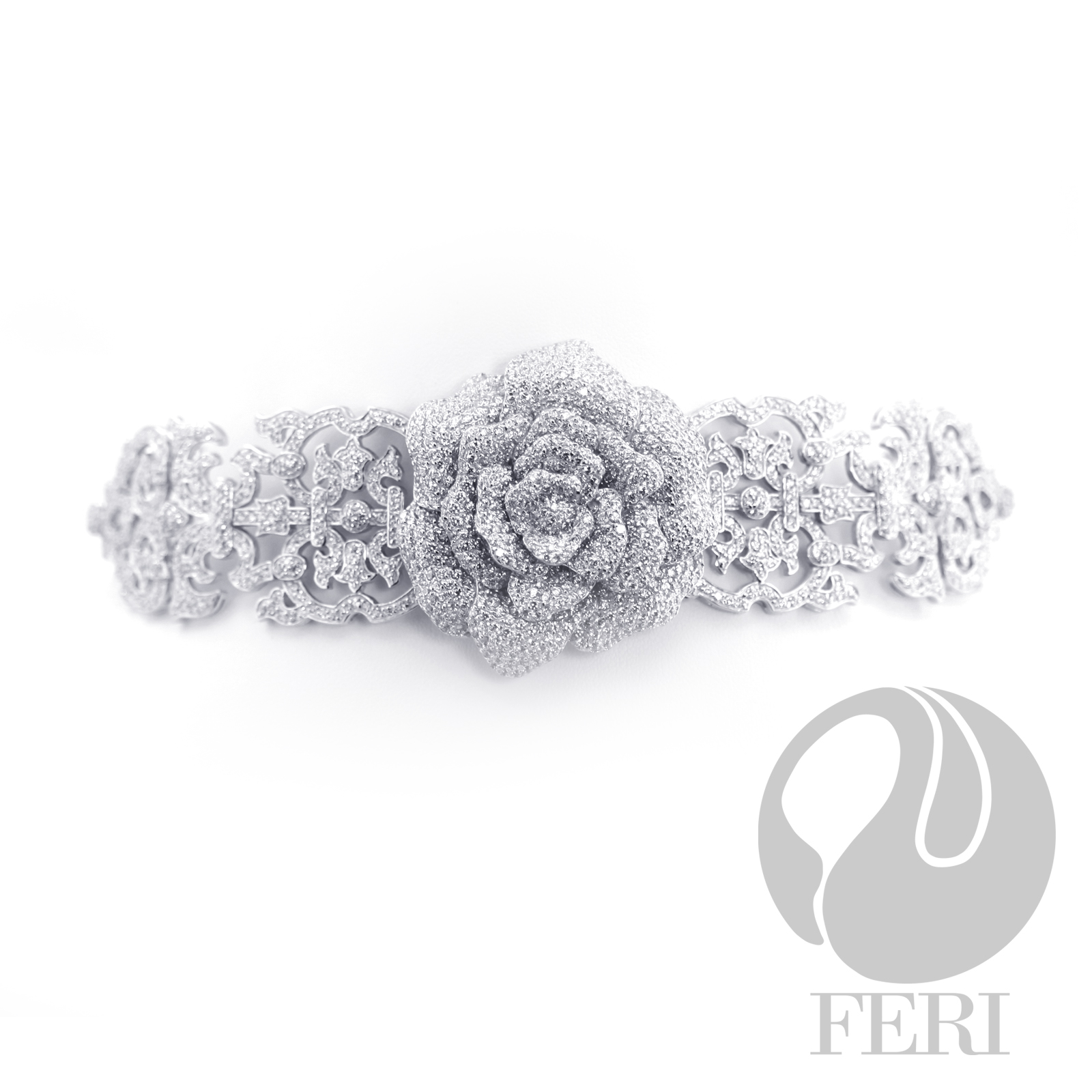 Please sign in to post comments/rate this product.
© 2005-2013, Global Wealth Trade Corporation. All Rights Reserved. (eng_can) z.(1)c |