Products
>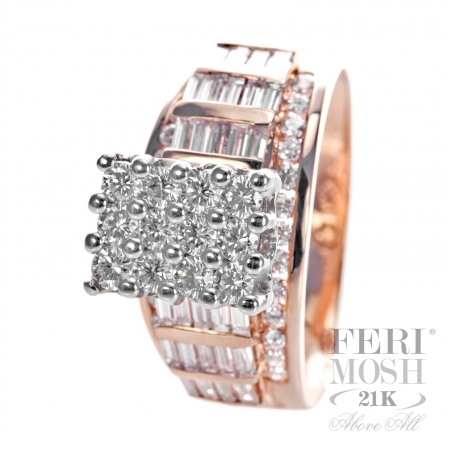 $ 9,711.00
FERI MOSH The Classic
Product Number:
FMR3591
Clarity:
VS-DFG
Origin:
Toronto
Click on the Reviews tab below to Rate/Review this item.
This piece is a FERI MOSH classic and best seller. Crafted in solid 21K gold this striking design sets a new standard for high fashion design that combines precise jewelry making and quality jewelry craftsmanship! The fine diamonds used on all FM designs go through the most intensive sorting process by master gemologist from some of the worlds largest diamond dealers to ensure they are amongst the best in the world. The stone mastery is completed through MICRO Setting that can only be done by master setters. The "Cluster Solitaire" comes in white gold, rose gold and yellow gold. All FERI MOSH designs will include a customized IGI/FERI MOSH Appraisal.
FERI MOSH - Because from across the room no one can see your business card.

21K Feri Mosh Manufacturing Processing Time: 4- 6 weeks
---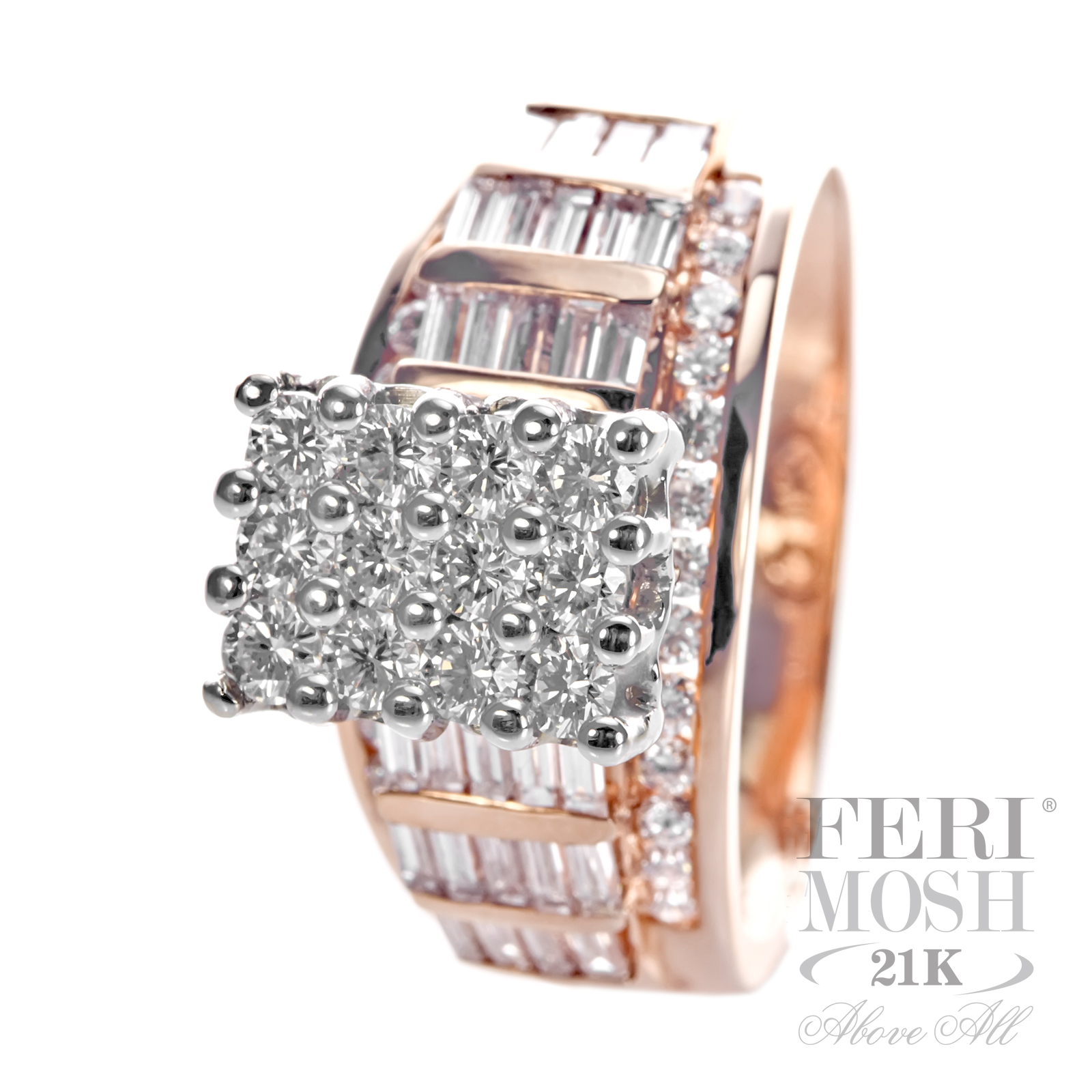 Please sign in to post comments/rate this product.
© 2005-2013, Global Wealth Trade Corporation. All Rights Reserved. (eng_can) z.(1)c |