Products
>
$ 23,571.00
Yasmin
Product Number:
19KSP3972
Click on the Reviews tab below to Rate/Review this item.
Should I? should I ? should I? yes I should . GWT designer lines prove time and again that lust is stronger than logic. SP 19 - Yasmin virtually realizes this desire with its exclusive premium grade meticulously set diamonds combined with an 11mm white pearl. The GWT signature seamless micro pave setting brilliantly displays Yasmins beauty and preciousness.
GWT 19K Special Projects combine the most advanced jewelry manufacturing technology with the finest hand-built craftsmanship. Mesmerizing its surrounding is the ultimate target with all SP 19 projects and Yasmin is yet another example of creativity triumph. This precious and collectible series represent the modernization of glamour and style of the old world elegance derived from the rich culture of the east and the contemporary styles of the west.
All 19K Special Project orders are custom made and hand-built to perfection for its eventual keeper.

19K Special Project Manufacturing Processing Time: 4- 6 weeks
---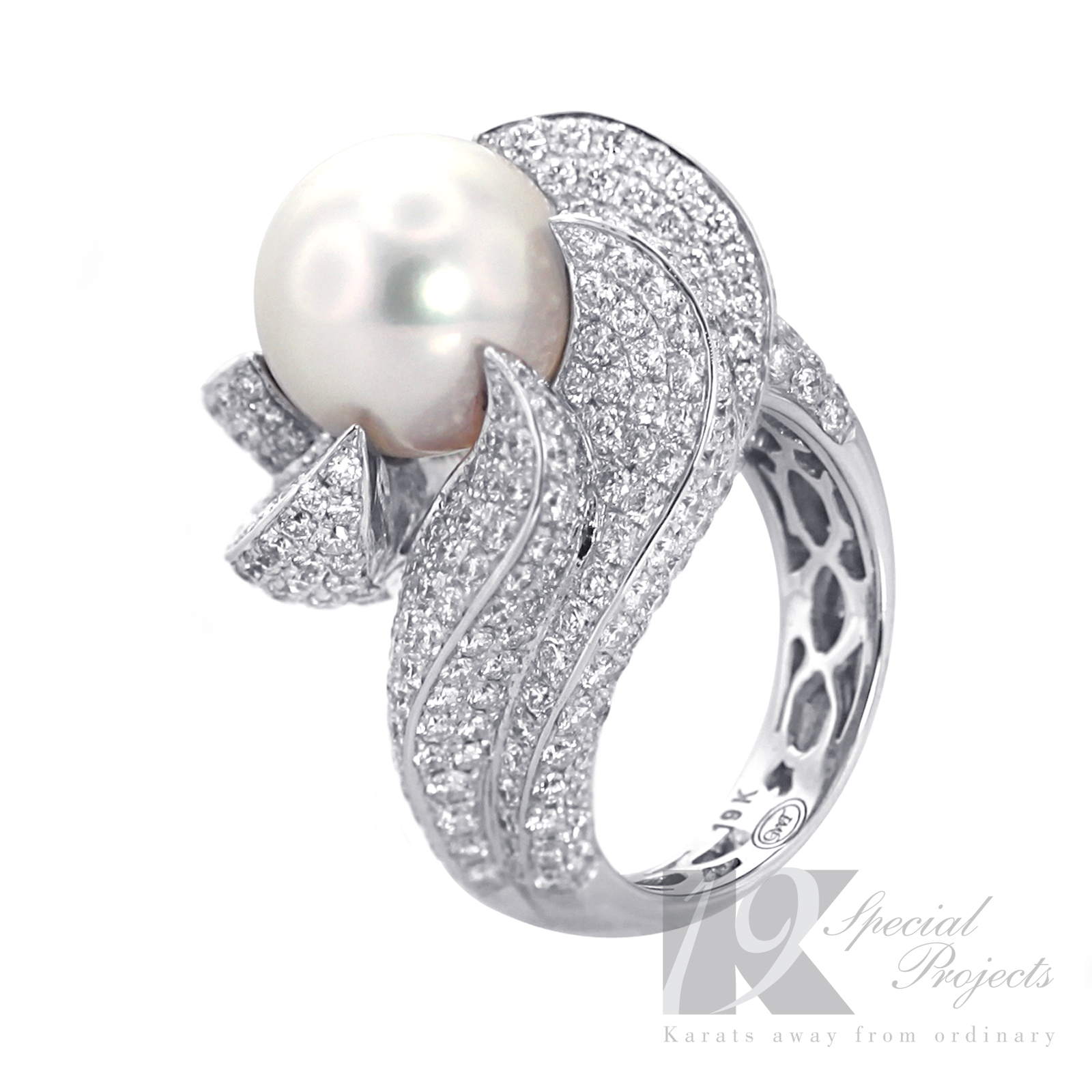 Please sign in to post comments/rate this product.
© 2005-2013, Global Wealth Trade Corporation. All Rights Reserved. (eng_can) z.(1)c |