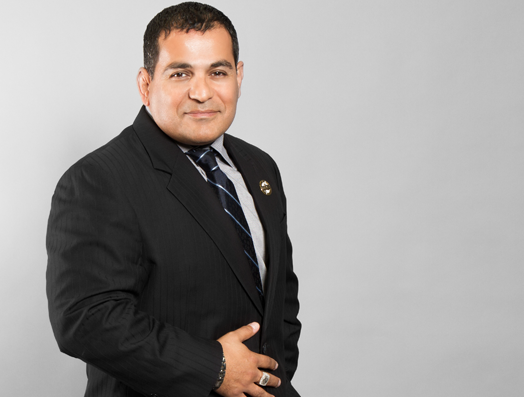 In February 2005, at age 36, Ramin Mesgarlou founded Global Wealth Trade in his home office in Ottawa, Canada. The company since has been considered by many as one of the world's most prestigious luxury designer fashion house competing in the same market such as Harry Winston, Cartier, Gucci, Louis Vuitton and other bench marks alike.

Ramin's unique business plan was a quick success and within the first seven years the company served clients and Luxury Consultants in almost 60 countries in all continents.
When a few people buy in to your idea perhaps you got lucky, when a few hundred people buy in perhaps you have a sale but when you have thousands of people who see your vision and promote the cause than it is a success
" says Ramin.

Sanaz Hooman is an International Business and Marketing graduate. As a young woman, her leadership and determination helped her while she worked for some of the biggest Canadian retail chains. She gained years of extensive fashion and retail experience working through the ranks of management, merchandising, buying and sourcing. These years would form the foundation of her knowledge of trends, fashion and design.

Sanaz Hooman has also over 15 years of experience in the direct sales business, as both a distributor and at the corporate executive level. In June 2006, Sanaz joined the GWT business as a Luxury Consultant; she very quickly rose to success and was the first winner of the prestigious President's Cup. Her massive success did not go un-noticed and in late 2007, Sanaz was asked to join the GWT's corporate team. She very quickly rose through the ranks and in 2008 she was promoted to be part of GWT's Executive Team as the Vice President and creative director of GWT Corp.