GWT HISTORY
SEE THE ENORMOUS GROWTH OF
GWT CORP AS A COMPANY IN JUST 10 YEARS!
2017
In March of 2017, we launched our much anticipated FERI Flawless Anti-Aging Skincare line. With the launch of our Flawless, we have branched into the amazing skincare market. Following this, we introduced the GWT Affiliate Program, VIP Shopper Reward Program, and the CDSE Car Program. All of these programs make the business that much more appealing for people around the world as incentive to benefit from all their hard work. There is nothing quite like driving your dream car while we make the payments for you! There are brand new Posh timepieces that are coming very soon and much, much more!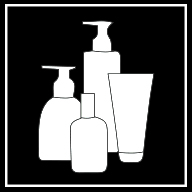 2016
To celebrate the company's 10th anniversary, GWT released the biggest product development expansion since 2012. It includes a series of collectable 10th anniversary FERI timepieces, the super elegant FERI "sheen" hosiery collection, the expansion of the FERI footwear & the all-important FERI "Monogram" series was finally released after 4 years of development. However, the most anticipated product release belongs to FERI "Flawless" anti-aging skin care collection. This industry added another 330 billion dollar to an already massive 1.2 trillion dollar fashion industry for GWT Luxury Consultants.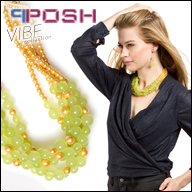 2015
GWT's economical collection POSH expands with the introduction of the POSH VIBE semi-precious collection and the super sporty as well as classy watches. However, this year belonged to FERI footwear with scores of high-end European made shoe designs for men and women that dazzled the FERI fans globally.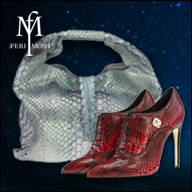 2014
Already carrying one of the most diverse and vast collection from super economical to luxury merchandise, GWT expands its flagship brand FERI MOSH with a release of small collection of exotic handbags, wallets and shoes to serve the needs of our prestige clients and provide them an alternative to super luxury brands such as Hermes.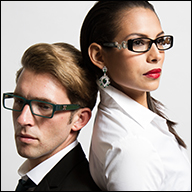 2013
FERI entered in to the thriving 66 billion dollar industry of eye care with its chic FERI Optical line. Made in France and Italy with top quality materials and exotic lizard skin, it became a must buy for elite shoppers.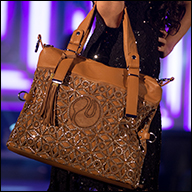 2012
This year became the biggest product launch year in our history to date with the release of FERI Gloves, FERI Day2Day hand bags, introduction of the FERI belts, FERI men's Murse, FERI phone and tablet holders and the release of another industry first – FERI Stellite jewelry collection to replace the FERI Tungsten and Plangsten lines.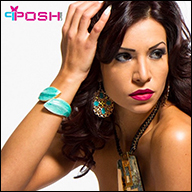 2012
was also the year where GWT returned to fashion jewelry with the brand new POSH collection. Its high fashion appeal and economical pricing made it a home branding party hit and opened the gates for GWT to many new markets in Asia, Caribbean and Africa.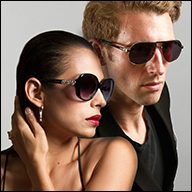 2010
The introduction of the FERI "Shield" sunglasses was one of the longest and toughest projects in the FERI line up. It took over two years from pen to release but the result was nothing short of astonishing. Designed in Canada and manufactured in Italy, this FERI collection has no match in the designer sunglasses world and is regularly seen on Hollywood stars.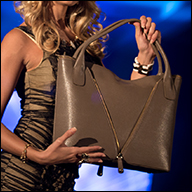 2009
The developments continued at full speed this year and saw the launch of the FERI designer handbags and wallets. It was another instant success and FERI bags and wallets very quickly became the replacement of all other designer bags for thousands of luxury seekers around the world. With its top grade Italian leather, German stitching and exclusive protective coating, FERI handbags match and surpass any luxury designer bag and was often seen being carried by celebrities.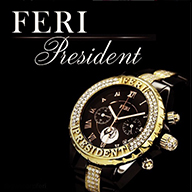 2008
GWT becomes a designer fashion house by launching its FERI luxury designer brands. It started with fine sterling silver jewelry and high-end tungsten and ceramic luxury timepieces made with top quality Swiss and Japan movements.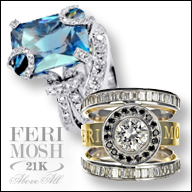 2008
was also the year GWT launched the biggest manufacturing triumph by inventing a high karat gold composition strong enough to hold diamonds with the pre-launch of the 21K FERI MOSH prestige collection.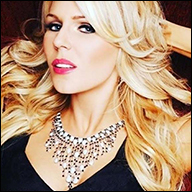 2007
GWT upgraded all precious metal line up and replaced fashion jewelry with fine sterling jewelry.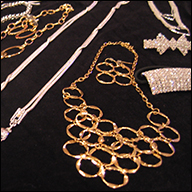 2006
GWT added fashion jewelry to their product lineup.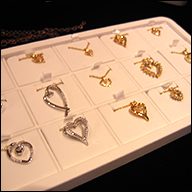 2005
GWT launched 14K, 18K and Platinum fine jewelry.
WE CAN'T WAIT TO SEE WHAT THE FUTURE HOLDS FOR GWT.
FOLLOW US ON OUR JOURNEY TO THE BILLION AND BEYOND!

ENTERING THE NEXT GWT DECADE
GWT's focus in decade two will be twofold:
1- Keep innovating and creating new lines and capture more market share of the 1.6 trillion dollar fashion and skincare industry which will create more retail sales and profits for our Luxury Consultants worldwide.
2- Keep perfecting our manufacturing processes, find or create innovative new raw materials, keep improving our quality & design and remain as the innovative force in the luxury designer fashion and the Direct Sales/MLM industry.
GWT Next Decade Innovations To Come:
FERI "Glow" - Color cosmetics collection
FERI "Expedition" - Luggage collection
FERI Fragrances – Men and women
FERI "Home" – Home accessories and decor collection
FERI "Fido" – Pets clothing & accessories


FERI Fashion House will expand to clothing including:
FERI "Couture" – Casual and evening wear
FERI "Sports"– Comfortable and sportswear & accessories
FERI "Professional"– Men and women professional attire
FERI "Fall" – Coats and jackets
FERI "Spring" - Vogue collection and beach ware.


We invite you to become part of the next GWT decade.